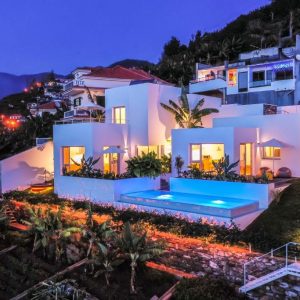 Hi, I'm Miguel Leça. Welcome to Casas da Vargem!
This space has been engraved in my heart all my life. When I was a child, I would play and run through banana trees, gullies and small levadas, enjoying the sweet taste of Madeiran bananas while contemplating the magnificent twittering of blackbirds in sunny late afternoons.
All those memories and my family connection to this land, where I grew up, were the motto for bringing this project to life and giving those who visit us the opportunity to discover the charms of Ponta do Sol. Here, just like I did and still do, you'll be able to write new happy memories.
With a background in the hospitality sector, and still working for a small and friendly hotel unit, I decided it was right time to take a chance on the tourism business and turned all my knowledge and memories into a house whose hallmark is its architecture.